User generated content can be an elusive piece in the social media mix. Where do you find it? How do you leverage it? This is one of my favorite parts of my job. Customers make powerful statements about your products & brand. Are you listening? (A hint – It's probably not happening on your corporate site.)
I found this on Flickr along with over 150 gorgeous abstract images created using ACDSee software:
I'm having a love affair with my ACDSee photo edit program! And I'm finding it far superior to any past love affairs. It doesn't abuse me, or try to take my power away from me. Quite the contrary, I find that it empowers me. I love my ACDSee!!! (smile)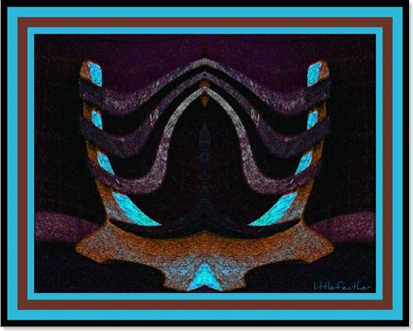 And her abstract images are gorgeous! So I asked this customer to share her passion for ACDSee. I am highlighting her abstract images on the ACDSee blog. So you may ask how people respond to being asked to share their work? Here is Katharine's response:
I have to say, I am very flattered and just a bit overwhelmed by this. Thank you!!!
And the response to my first post in the series:
Oh my goodness, Connie, I am so excited I am trembling!!! Thank you, thank you, thank you!!! I'm going to need a little time to soak this all in
Flickr is a treasure trove of UGC for ACDSee. There is an active ACDSee Users group & I will continue to highlight people's photos from there. This in turn will encourage more to post their work.
As a Community Manager I'm doing the following things concurrently:
1. Listening – My email brings in the Google alerts that I have set up. They provide me with the doorway to the outside world where our customers are talking about our products. People blog about our software & I comment on those posts. And because people use tags & social bookmarking I see examples of images created with ACDSee software. Radian6 does a great job of automatically monitoring what I do manually.
2. Interacting – Once the UGC (user generated content) is identified it's easy to engage with the creator. I tend to try to gain some background information by viewing the person's profile. A blog link provides a huge amount of information about the person. This is where the people skills come in. Contacting the person has to be done tactfully because most people go into shock & disbelief when a company rep for a product they obviously love contacts them. I still remember my response when ACDSee contacted me, so I can relate. Some pointers: identify yourself, be specific, & allude to your plan (ie: have a plan)
3. Responding – The plan is key – what can you do with the UGC? Be creative! think outside of the box. How can you highlight the person's expression of their appreciation for your product?
a blog is a great place to highlight it
community forums can link to the blog
a newsletter – it makes great content for that too as well as another way to introduce newsletter readers to your blog.
Think about all the ways people are moving around your site & connect them.
Here are some examples of things that ACDSee is doing with UGC:
Blog series by a professional photographer highlighting his trip to Antartica

This was well received & the photographer answered questions

Tutorials & videos by users placed in the Media Room on website
So what are your users creating around your product/brand? WHERE are they posting it online?
How can you highlight their work?
How can you get them involved with other customers?

I'm having the person who created the content answer the questions

How can you use it to introduce your customers to other parts of your site?
How can you encourage other users to post their work? (increasing WOM)
I'd love to hear how you are using your community's user generated content.
*One of the best benefits for interacting with customers like this is that you truly get to know them. The person that I'm working with now expressed an interest in selling her work & so I'm connecting her with sites that will allow people to purchase her work as greeting cards, posters, etc. That's the gratifying part of my working with our customers!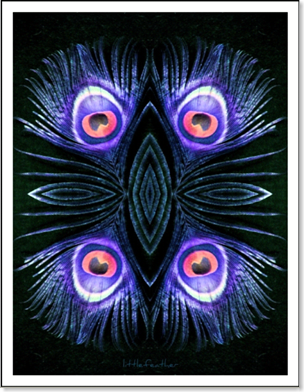 *artwork created from photos by Katharine aka LittleFeather100