Have you experienced Hugh Mcleod's work? He started drawing cartoons on the back of business cards. Now he puts his creative cartoons to work in some serious marketing efforts.
I caught his tweet today @gapingvoid and wanted to share my expansion on his idea that's so true.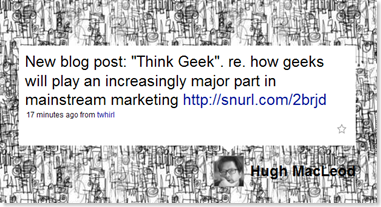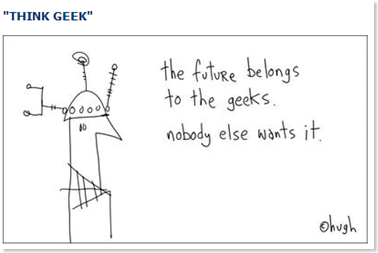 His post suggests that if companies don't have a marketing plan that incorporates the geeks that are supporting their brands, then they won't be viable. I'll extend the idea that the marketing plan has to not only engage with those geeks, but also embrace & support that community. Growing it will provide the brand with ensured success (and the community will not only overlook the flaws in the products, as well as help improve on it if they're listened to.) There are so many opportunities to succeed!
And I've wanted to share this cartoon by Hugh for a long time! Coming from Minnesota where our joke is that the mosquito is our state bird & being a big fan of Shel Israel's book, Naked Conversations – this cartoon totally cracks me up!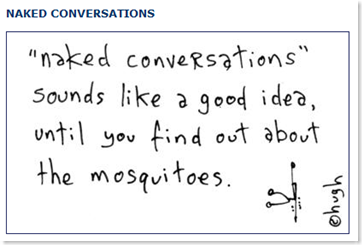 Now go check out his site for a chuckle, some fresh marketing ideas & even business cards!