Companies are realizing the impact that the social web can have on their brand. Listening & building relationships with their consumers is going to become an integral part of their strategy for success. Those that ignore the trend will continue on their path, but ultimately it will be the consumers who decide their success.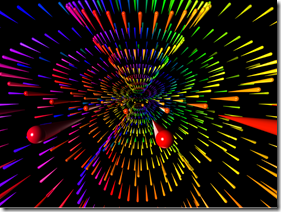 The community manager role is quickly gaining acceptance. For companies that are doing the majority of their business online, it's a role that's imperative to their success. For larger enterprises the term, social media strategist, is frequently used.
It's time to look into the future. The adoption rate for community building is gaining momentum. Some companies that have a very successful community manager are wondering how to scale the community building role with a team of people.
There are many companies that are empowering their employees to utilize social media to build community. And they range in size from start ups all the way to Fortune 500. I foresee the role of Chief Community Officer.
When I was rewriting my Goals & Responsibilities post from 2008 I removed some of the language. But for the CCO position, these should be included in the role:
Ensure that Company continues to remain strategically opportunistic by continually evaluating & revising Company's online marketing and outreach strategies, including both tools presently being used to emerging technologies.
Take primary responsibility for executing Company's outreach strategy to create, build & maintain brand (and engage with customers & identify potential markets).
Why do I feel that this position should be at this level?
Community building is going to become an integral part of operations. If the role is implemented across the organization it offers the opportunity to contribute to marketing, customer service, product development, etc. The question I hear so often is, Who should the community person report to? And a bit more troubling is that it's a leadership role that requires a lot of responsibility & commitment, but not recognized as a management position.
When I was doing some research for this post I found a white paper by Chuck Brymer, CEO of DDB Worldwide. He suggests that a CCO is the new marketing role. He suggests moving from the 4 P's (product, price, place & promotion) to the 3 C's (conviction, collaboration & creativity). His paper is definitely worth reading. I like how he talks about the need for creative leadership to develop more interactive relationships with consumers.

In this world a Chief Community Officer ideally oversees the relationship between brands and their communities, not just in the narrow confines of how a consumer interacts with a product at point of purchase, but also in how consumers interact with each other…A Chief Community Officer implicitly understands how to align all areas of marketing to influence consumers and engage their communities around brands.
He outlines 4 areas that the CCO would be responsible for:
1. Build community around the brand using multiple channels & ensure that the organization is living its message
2. Know the community's wants, needs & lifestyle & use that data for marketing efforts

3. Monitor, respond & interact with the community to build relationships

4. Facilitating & nurturing an environment that empowers the community to uplift the brand.
The Future is Now
It's an exciting time for community builders. My speaking & workshops this year focus on the role, implementation of it & the strategy. I look forward to discussing these ideas at New Comm  Forum, Community 2.0 & Enterprise 2.0! (More info on the speaking tab on my site) This past week I joined two panels in the Twin Cities focused on community building. It's exciting to hear people discussing & exploring the concept.
Deb Schultz uses this phrase that perfectly envelopes the concept of a CCO: Think Community Manager meets Senior Executive.
There are already a few with the title:
Do you have what it takes to be a Chief Community Officer?
You can apply to be the CCO at Autism Speaks.
(If you talk with them, gently explain why 'exploit' isn't a good choice…)
Exploiting the new media of social and community networking in the not-for-profit sector
What are your thoughts?
(Image made with free 3 modeling program)