Here's your dream job listing! I was thrilled to see how flexible this employer is being.
A month ago I received an email from someone asking where to find a community manager. Look at the posting they did up!
Note the location – Anywhere in the World! & the option to telecommute!
The trips to the home office would be great too! I had a lovely time in London last year.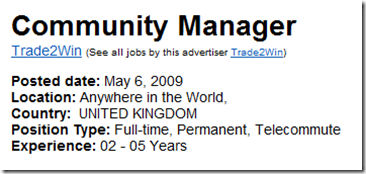 Is this job for you? The biggest question is does the topic fit your expertise & passion?