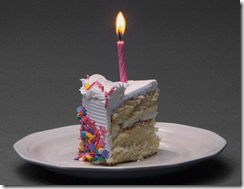 Last week marked the one year anniversary of the acquisition of Techrigy SM2 by Alterian. It's been a busy year and a lot of changes have occurred.
Allow me a quick walk down memory lane… Aaron Newman invited me to join in Oct 2008. My goals were to build brand visibility and scale customer interactions. There was a huge learning curve for the nascent social media monitoring space. Jim Reynolds joined to sell and we intertwined our skills. We grew the business 840% in 9 months which us to the acquisition in July 2009. We had less than a dozen people as we joined the Alterian family.
Ironically my tenure with Alterian is at one year (longer than the startup stint!), but the time has flown by. Alterian offers products for marketers and realized the necessity of integrating social media into a marketer's repertoire. In addition to SM2 for social media monitoring, we have web analytics, web content management, email, and a database.
In addition to acquiring a social tool, Alterian needed to walk the talk. So we have integrated social media marketing techniques. We utilize our own products and solutions and that provides our customers and partners with the confidence that they are well suited for their needs too.
My role continues to evolve. Initially I spent considerable time on knowledge transfer. The startup environment requires everyone to be familiar with many functions of the organization. The shift into a corporate environment transferred these into the various parts of the business.
Over the course of the year I have written six white papers on the ROI of social media monitoring. Each one addresses a specific use case:
Defining a Social Media Strategy: Breathing new life into Corporate Marketing content and collateral
Soon to be published
My time now is shifting towards what I love to do: teaching and empowering my colleagues. Many of them are actively involved in social networks and we are continually moving in that direction. My role is unique and it continues to evolve.
SM2 is evolving too. Awhile ago I had blogged about Alterian SM2 growing up (it will always be my baby). Aaron Newman, SM2's founder, has donned a jacket and explains how it has evolved. I like how he has adopted my phrase 'meat & potatoes'.