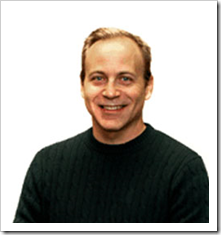 I'm very excited to announce that Warren Sukernek and team are joining me at Alterian! I have known Warren since 2007 when I met him at the first conference I spoke at. It was in Seattle on the topic of Facebook. Life has changed a lot since then for both of us! We have both aspired to evolve best practices in social media strategies and sharing those with others.
Warren is now with John Song at Intrepid. I met John a year ago when they started using SM2. Their focus has been helping their clients to identify new markets, develop new products and services, and create meaningful customer experiences. Clients include brands such as GE, Dell, Microsoft, Nintendo, Dunkin Donuts, and Tesco.
The acquisition is the result of the demands of the market. A little over a year ago Alterian acquired Techrigy which added SM2, a social media monitoring tool to Alterian's suite of marketing tools. Our customers and partners are requesting services around social media to maximize the value of our marketing offerings. Intrepid is a recognized leader in providing social media analytics and market research strategy. That insight and experience will allow our partners and customers to get the most value across all of Alterian's products ranging from email, campaign management, web content management, and behavior analytics.
The addition of Intrepid to the Alterian family means that our global presence will continue to expand! We will add offices in Seattle, London and Vietnam. Alterian's corporate headquarters are located in Bristol, UK along with two other locations, but to date there wasn't an office in London. And the office in Vietnam expands our presence in the AsiaPAC in addition to India, Australia and Singapore. It also brings us additional language resources as we evolve SM2. At present SM2 offers the most languages in the market.
A very warm welcome from the Alterian family to Warren, John, and team! We look forward to expanding horizons together!