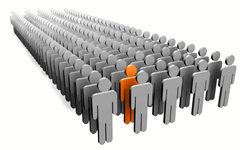 The social web has greatly changed the search for the job seeker as well as the organization that is doing the recruiting. The interview starts long before the hiring manager meets the candidates on the day of the 'interview'.
Over the past few weeks we have been in the process of hiring community managers. Here are some tips for those seeking this type of role.
Resume
Your experience needs to be relevant to the position (it needs to be obvious)
Include metrics for the impact that you had in previous positions
For example:
Increased sales by X %
Increased the community by X %
Increased participation in the community by X %
Tip: Do not represent consulting as if you were an employee
Your Social Presence
Google your name: What online presence do you have?
LinkedIn – Some key aspects:
Do you have a complete profile that is public?
Do you have a number of references from previous employers?
Have you written references for others?
Twitter presence – quality of tweets and a balance of followers to following
Preparation for the Interview
Research the company that you're interviewing with. What talking points can you take with to your interview?
Research the person that you will be interviewing with. Do they have a personal blog or are on Twitter? That insight provides great conversation starters.
If your LinkedIn profile set to show  your activity, then the interviewer will see that you've viewed their profile.
All of the above interactions happen before the interview ever happens. They are all items that can be used to qualify candidates. If you're applying for a social media role, take some time to ensure that your application stands out from the crowd.
If you've recently hired for a social media position, what additional tips would you give?