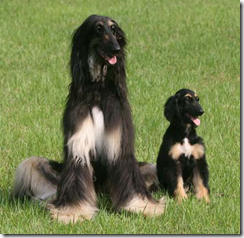 Every Community Manager knows how much effort it takes to grow a young Community and encourage engagement in an established one. Most Communities also include social outposts on channels such as Twitter, Facebook, Google+ and possibly LinkedIn depending where customers are at. Participating in and growing this multi-channel presence is more than a full time job. The irony is that we all know that Community building takes at least three to six months before one can start to realize business objectives. We are all in agreement that Community is not a campaign that can be accomplished in a quarter.
How many of you wish that you could have more headcount to grow your social presence? Have you recently mentioned you wish that you could clone yourself?
A couple of months ago I faced this exact dilemma. My community strategy included a long list of ideas, but I did not have the luxury of a dedicated team to get it all done.  This is the challenge that I was struggling with before the holidays. I launched the Social Business Community less than five months ago and I wanted to fast track my vision.
One day it dawned on me that I had the perfect test grounds for an experiment! And the solution became clear. The concept of advocacy programs in customer facing communities is not a new concept. One of my first projects at Dell was to implement the Rockstar program and re-engage the loyal brand advocates in the forums. But what if one created a similar program for staff members?
I am presently training in five Dell team members. They come from various business units and have their own reasons for wanting to volunteer in the @DellSocialBiz Community. Two are from HR, one is from Sales, another is business analyst and the fifth works in social media every day. It's an exciting next step for the community, for the volunteers and for me to evolve a different framework for advocacy.
They will be using our enterprise tools to grow the social channels, contributing ideas to our editorial board, and assisting with community related tasks and helping organize virtual events. I am segmenting the responsibilities so that each has a focus (and doesn't get overwhelmed).
You may ask, 'Why would anyone want to add extra work to their day job?' What's in it for them?
I have offered that they will receive the following:
mentorship to learn social best practices that will augment their career growth and future
ability to grow their personal presence by representing Dell in the Community and on social channels
an understanding of the behind the scenes for content marketing, content calendering, SEO best practices, reporting, inbound marketing, etc
I am excited to start this journey with them! Their energy is contagious and I appreciate their willingness to go the extra mile.
Many people are interested in learning to use social for their roles. Have you considered recruiting staff at your company to help with your Community and social channels? What challenges would you have in doing this at your company?
Photograph credit: Woo-Suk Hwang